A refreshing alternative to the overflow of tourists in San Juan del Sur is a small 20-minute drive north to a beautiful seaside town called Maderas. The terrain looks and feels a lot like Australia and the beaches are emptier than down in San Juan, with yellow sand, caves to hide in away from the sun and some pretty lively swell. A local warned us to drag our feet instead of stepping along the ocean floor to lower the chances of landing on a stingray barb — a cautionary tale from his own experience which, he said, was the most excruciating pain he'd ever felt. Not wanting to take even the slightest chance, I tried to (awkward and ungracefully) enter the water without touching the ocean floor at all. Maderas is local enough that you'll still find little tiendas on the beach selling plates of black beans, rice, plantains, fish - an humble yet addictive combination.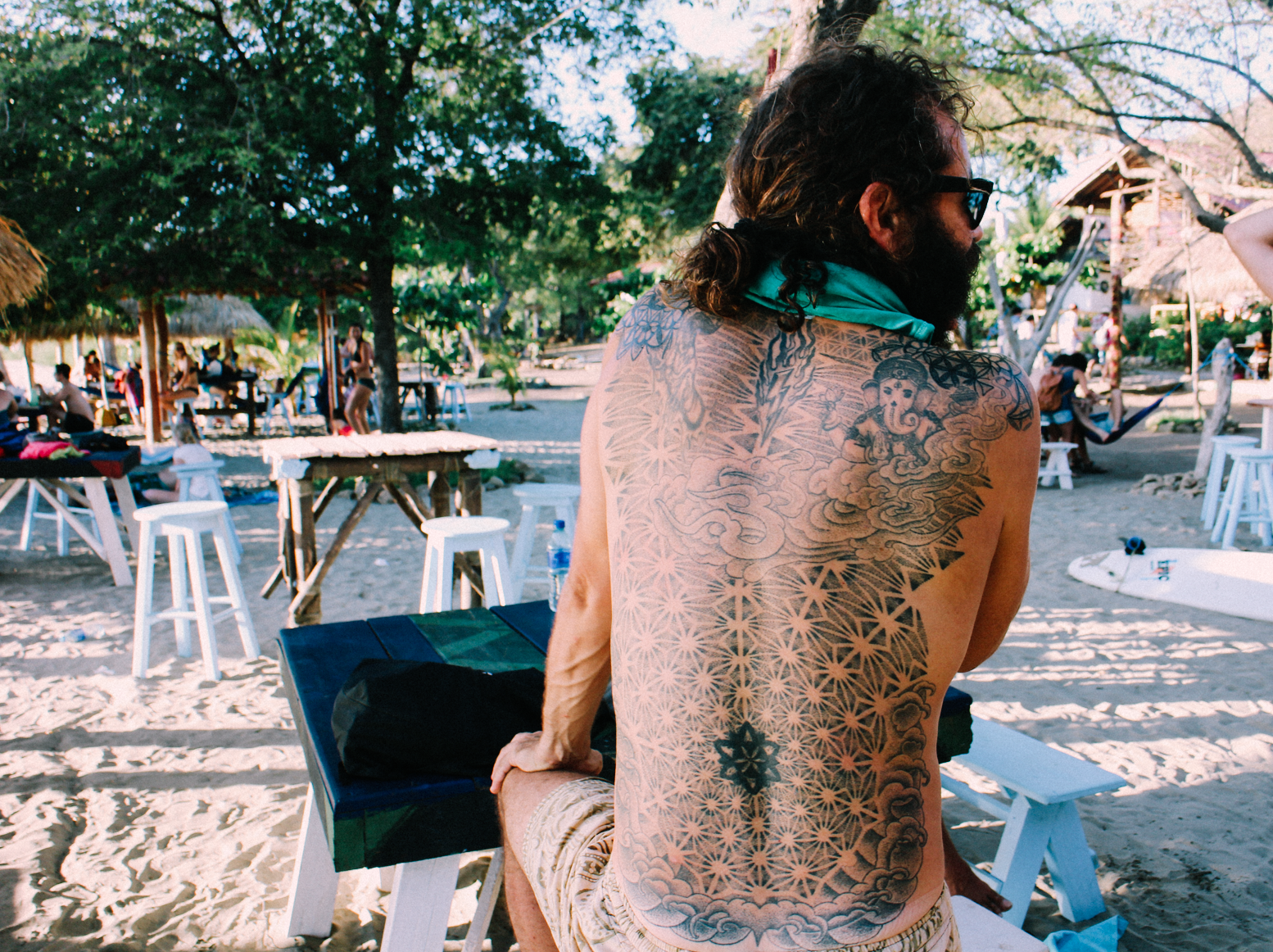 For those that are backpacking, there's a couple of hostels on the main beach. We were there around new years and found a shack twenty-minutes up the beach, which, despite its rusty fan, salt water showers and sandy floors, we had a ocean on our doorstep and the solitude was bliss on hungover mornings. Another bonus of our location was living next door to a perpetually topless, hairy and entertaining Canadian expat who lives there six months of the year and is extremely friendly despite his ex-criminal past, enough to let us pat his dalmatian dogs, share his wine and show us how to fillet a fish.
If you're partial to something more high-end; I would highly recommend staying at Maderas Village - though it's not quite as 'in amongst it' as our experience was, I did stay up there one night with some friends we met and it was amazing. A luxuriously comfy cloud of white linen under a wooden canopy with the sounds of trees rustling outside my window sure did beat the slightly musty smell and sandy sheets of our beach shack. Maderas Village is situated high on a hill and is basically a big eco village/creative utopia, attracting lots of people (mostly from North America) that are doing pretty cool things. There are thatched roofs and hammocks everywhere, an open yoga shala with views of the ocean and a music studio where bands come to record their stuff somewhere a little more remote.
All-in-all, this town is epic and comes highly recommended; small and remote enough that it attracts a good crowd of people and a great place to get off-grid, surf and swan about with no cares.